Dolby shows latest HDR display prototype developed in collaboration with SIM2
Photo: Company
Wednesday 2 April 2008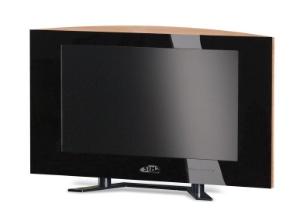 Dolby Laboratories, and SIM2 Multimedia recently showcased a prototype high-dynamic-range (HDR) -enabled LCD flat-screen display using Dolby's new LED local dimming technology.
Dolby's HDR technologies utilize the capabilities of LED-based backlight units (BLUs) to provide outstanding contrast combined with crisp brightness to deliver picture quality that matches real-world visual perception of depth, detail and color.
The prototype is a 46-inch LCD using Dolby's HDR LED backlight technology with 1,838 LEDs.