SanDisk FlashBack adaptor
Photo: SanDisk
Wednesday 5 March 2008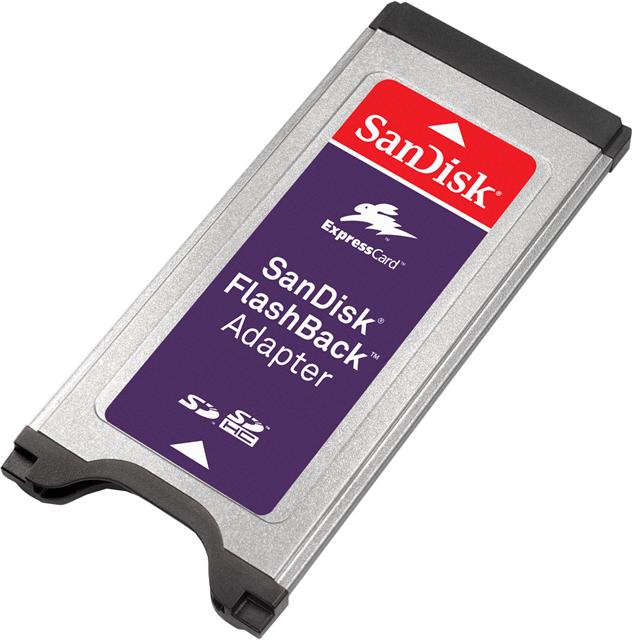 SanDisk announced the availability of its FlashBack adapter as a backup storage media to protect against unexpected PC system failure or hard disk drive (HDD) crash.
The FlashBack adapter fits into the ExpressCard slot where it will automatically and continuously back up and encrypt critical data onto a SecureDigital (SD) or SD HighCapacity (SDHC) card.
SanDisk will start shipping the adapter worldwide in the second quarter and carries a suggested retail price of US$29.99 (excluding memory card).