Techsol announces the TPC-43 Medallion touch panel computer
Photo: Company
Tuesday 4 March 2008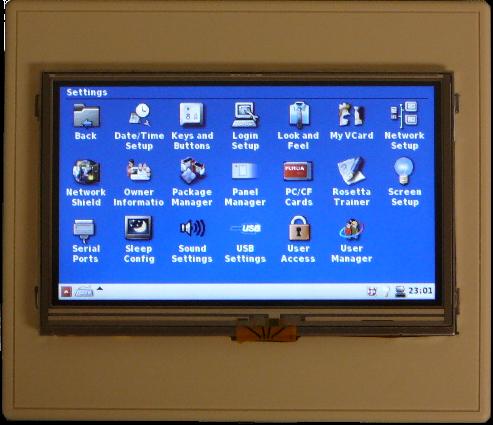 Techsol is now offering a cost-effective computer with a color TFT LCD and touch panel targeting building automation applications.
This standard, off-the-shelf, ARM-powered, wall-mounted, two-board set features a WQVGA (480x272) 4.3-inch, color TFT LCD panel in landscape format, capable of 256,000 colors with an adjustable LED backlight, and touch panel.
It is powered by a standard Medallion CPU Module with the 32-bit ARM-9 processor featuring 32kB of cache, 32-64MB of SDRAM and 64MB (or more) of NAND flash.