Samsung unveils 50-inch 3D plasma TV
Photo: Company
Monday 3 March 2008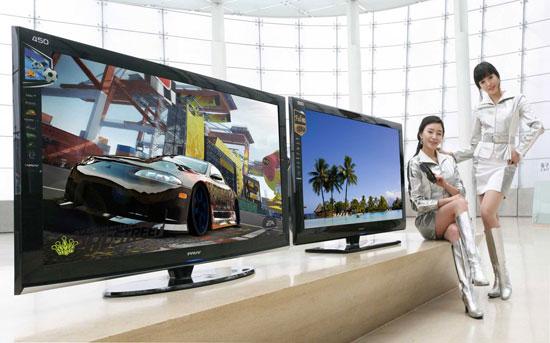 Samsung Electronics has commercialized 3D PDP TVs in partnership with game content provider Electronic Arts (EA).
The 50-inch PAVV Cannes 450 features a 1,000,000:1 contrast ratio and can present a deep black color thanks to cell light control technology, according to Samsung.
The 50-inch 3D PDP TV will sell for about 2.5 million won (US$2,662).
Separately, Samsung plans to introduce the full high-definition 50-inch PAVV Cannes 550 3D model in March.