Nokia Morph concept flexible mobile device
Photo: Company
Tuesday 26 February 2008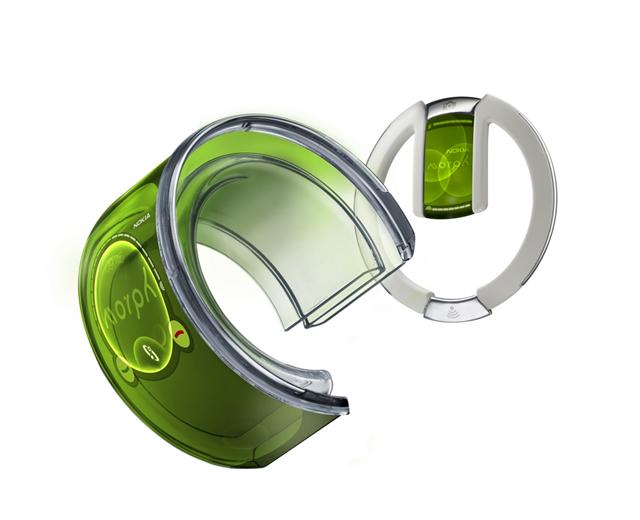 Nokia, along with University of Cambridge, introduced the Morph, a nanotechnology concept device that demonstrates how future mobile devices might be stretchable and flexible, allowing the user to transform their mobile device into different shapes.
The Morph demonstrates the functionality that nanotechnology might be capable of delivering: flexible materials, transparent electronics and self-cleaning surfaces.
Elements of the Morph might be available for use in handheld devices within seven years, though initially at the the high-end.