Asustek EAH3870 graphics card

Photo: Company
Wednesday 21 November 2007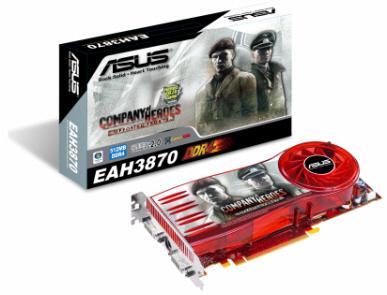 Asustek Computer recently announced new product lines based on AMD's latest ATI Radeon HD 3800 series GPUs.
Asustek introduced the EAH3800 TOP series, the EAH3850 TOP/G/HTDI/256M and the EAH3870 TOP/G/HTDI/512M. The cards are overclocked for an 8% performance boost over reference design boards, Asustek noted.
The EAH3800 series also comes with the exclusive Asustek GamerOSD that is able to deliver GPU overclocking from onscreen displays during game play.