Sony unveils rugged 52-inch LCD display for hospitality industry
Photo: Sony
Tuesday 13 November 2007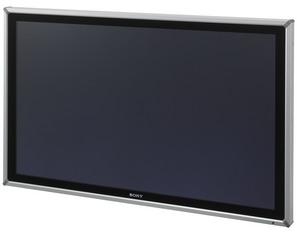 Sony has unveiled a rugged 52-inch LCD display for the hospitality industry.
Designed to withstand the high-volume traffic of a hotel's lobby and meeting spaces, the 1,920x1,080 full HD resolution 'ruggedized' display (model GXD-L52H1) is housed in a dust- and tamper-resistant aluminum chassis.
The GXD-L52H1 display is expected to be available in December at a suggested list price of US$6,500.