Nokia 8GB N95 handset
Photo: Company
Wednesday 17 October 2007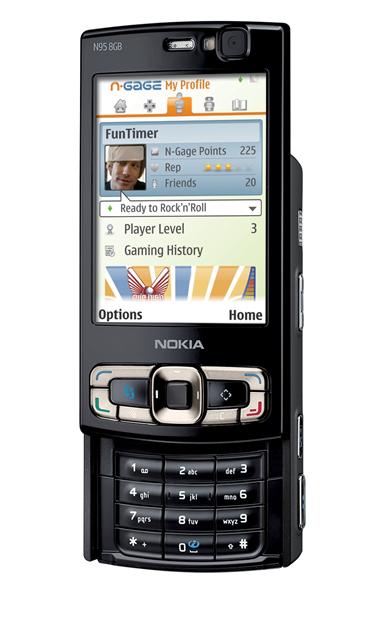 Nokia recently released an 8GB version of its N95 handset worldwide.
The handset features a 5-megapixel camera with Carl Zeiss optics, built-in A-GPS, WLAN, HSDPA and a 2-way slide. The phone also has a 2.8-inch (240x320) QVGA display.
The 8GB N95 has a suggested retail price of 560 euros before taxes or subsidies.