Apple iPod touch
Photo: Apple
Thursday 6 September 2007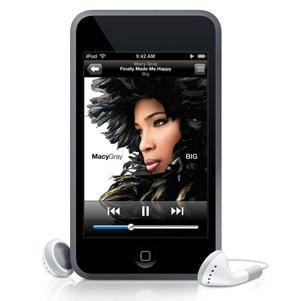 Apple introduced a new iPod that has a 3.5-inch touch panel and Wi-Fi connectivity.
With a housing only 8mm thick, the iPod touch enables consumers to purchase songs thorugh its Wi-Fi capabilities via the iTunes Wi-Fi music store.
The iPod touch is available in 8Gb and 16GB versions with a retail price of US$299 for the 8GB version.