Toshiba and SanDisk inaugurate new 12-inch NAND flash fab in Japan

Photo: BusinssWire
Tuesday 4 September 2007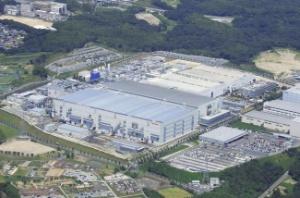 The Flash Alliance, the joint-venture (JV) between Toshiba and SanDisk, announced the inauguration of their 12-inch NAND flash fab (Fab 4) in Japan.
Mass production is slated to begin in late 2007. This mega fab will initially house a monthly capacity of 80,000 wafers and has the potential to expand capacity to 210,000 wafers.
NAND flash production will be first made on 56nm and later on 43nm.