The Toshiba USB 2.0 portable external hard drive
Photo: Company
Wednesday 18 April 2007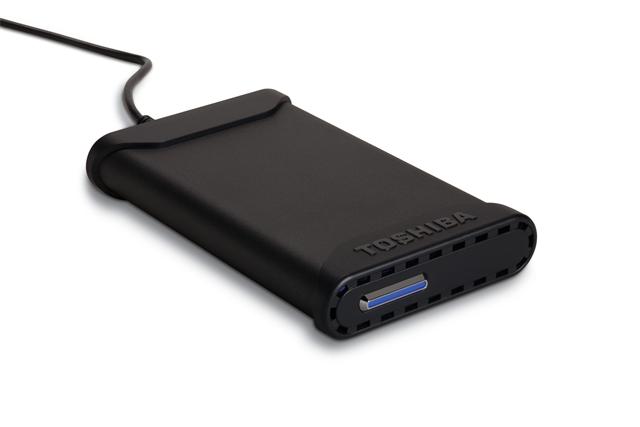 Toshiba recently introduced a 200GB 2.5-inch USB 2.0 portable external hard drive capable of storing up to 57,000 digital photos, 52,000 MP3 music files, 88 DVD videos or 23 high-definition videos.
The 200GB version of Toshiba's external storage device has a suggested retail price of US$299.99, while the 160GB version is selling for US$179.99, the 120GB one for US$149.99 and the 100GB unit for US$129.99.
Toshiba's new USB 2.0 portable external hard drives are available through major online retailers and outlets.