The Sony Cyber-shot DSC-G1 6-megapixel wireless digital camera
Photo: Company
Monday 12 March 2007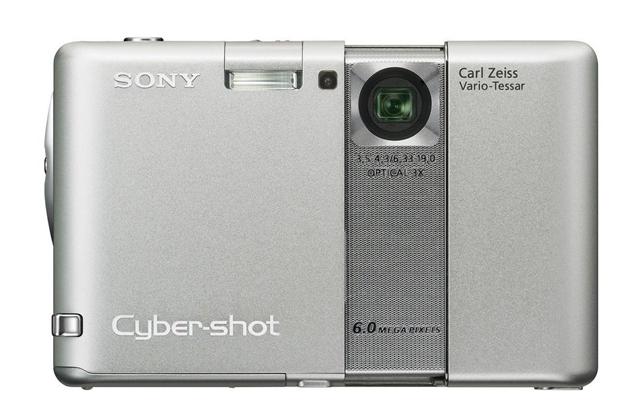 Sony on March 8 introduced its 6-megapixel Cyber-shot DSC-G1 digital camera, the company's first digital camera with the ability to send photos wirelessly to other Digital Living Network Alliance (DLNA)-enabled devices, such as another camera or PC.
The new model's camera-to-camera wireless capability makes it possible to send a photo at the push of a button.
The DSC-G1 digital camera will ship in April for about US$600.