The Sony ICD-SX57DR9 digital voice recorder
Photo: Company
Friday 2 March 2007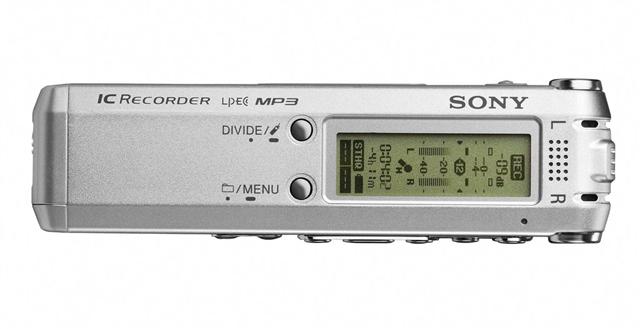 Sony on February 27 announced a line of new digital voice recorders, including the ICD-SX57DR9.
The ICD-SX57DR9 voice recorder has up to 256MB of flash memory and offers more than 90 hours of recording time in the long play (LP) mode.
The ICD-SX57DR9 digital voice recorder will be available in the spring for about US$250.