Thermaltake unveils TMG waterblock supporting Nvidia GeForce 8800 GTX
Photo: Company
Tuesday 6 February 2007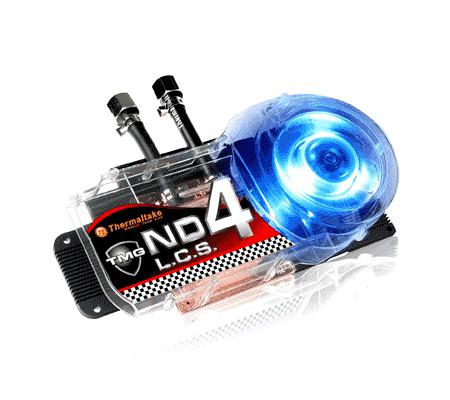 Thermaltake has announced its TMG ND4 waterblock, supporting Nvidia GeForce 8800 GTX cards.
The TMG ND4, which runs on a 60mm low speed fan at 18dBA, offers cooling for the GPU and the video card memory at the same time.
Its pure copper base offers maximum conductivity away from the heat source.