Toshiba and SanDisk kick off new NAND flash fab construction
Photo: Company
Friday 4 August 2006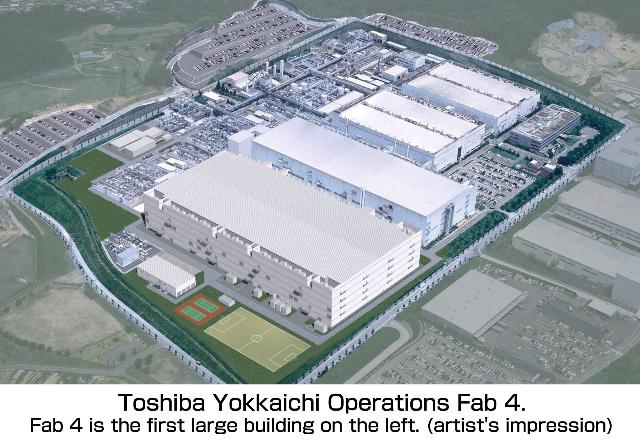 Toshiba and SanDisk announced on August 4 the start of construction Fab 4, a 12-inch NAND flash plant.
Fab 4 will house an initial monthly capacity of 2,500 wafers per month and will reach 67,500 by the fourth quarter of 2008.
Shown in the picture is a graphical rendering of Fab 4.