LogicVision president and CEO Jim Healy speaking at SEMICON West 2006
Photo: Stephen Taylor, DigiTimes.com
Wednesday 12 July 2006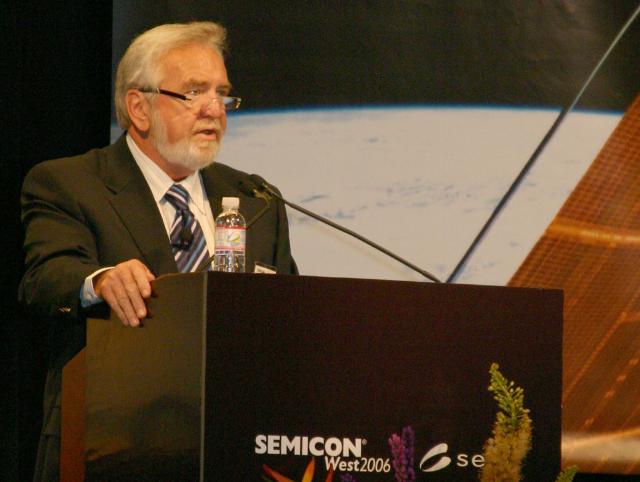 Improved testing is important, but cost is key. Healy cited Qualcomm as finding no problems in 61% of field returns; he attributed this to insufficient testing.
Because of current organization, DFT may be cut to save cost and speed time to market, but this may be a false saving. Small increases in design time can improve time to market and reduce cost of tests. With wafer-level testing at full speed (with BIST), yield at final test improves. This also means less testers as test times are faster.
DFT is a value play, not a cost play.