China pavilion at SEMICON West 2006 on the third level of the West Hall
Photo: Stephen Taylor, DigiTimes.com
Thursday 13 July 2006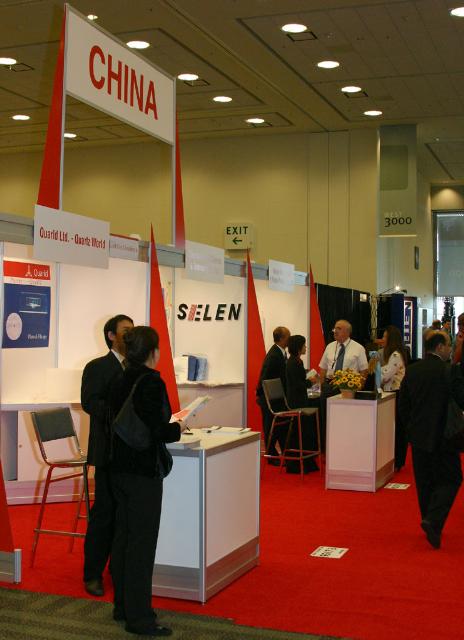 Four companies from China are showing their wares in the China pavilion at SEMICON West:
Jiangxi LDK Solar - a solar wafer manufacturer with capacity targeting 200MW in 2007.
Beijing Kaide Quartz & Plastic - a Sino-American joint venture that was the first authorized procesing manufacturer of GE Quartz in China.
Quarld - producer of fused quartz glass in China.
Selen - producer of anti-static and cleanroom prducts (uniforms, shoes, etc).