SIA president George Scalise talking at SEMICON West 2006
Photo: Stephen Taylor, DigiTimes.com
Wednesday 12 July 2006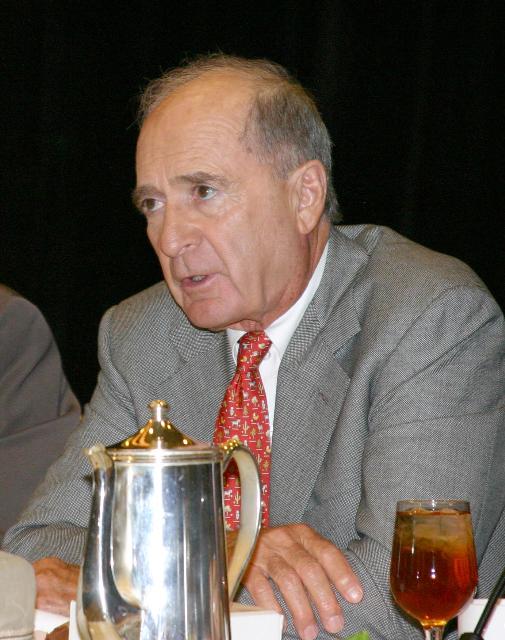 Expect roadmaps to unfold as planned, stated Scalise, adding that energy issues will become more pronounced and affect consumer demand.
If the economy continues to grow 3-4%, semiconductors will grow around 12%, said Scalise. He noted lots of positive signs: first billion-unit year for mobile phones; PC still growing; MP3s and digital TVs seeing 50%+ growth.
Scalise, stated that the pattern won't change for two to three years.