DuPont Electronic Technologies vice president & GM David B Miller speaking at SEMICON West 2006
Photo: Stephen Taylor, DigiTimes.com
Tuesday 11 July 2006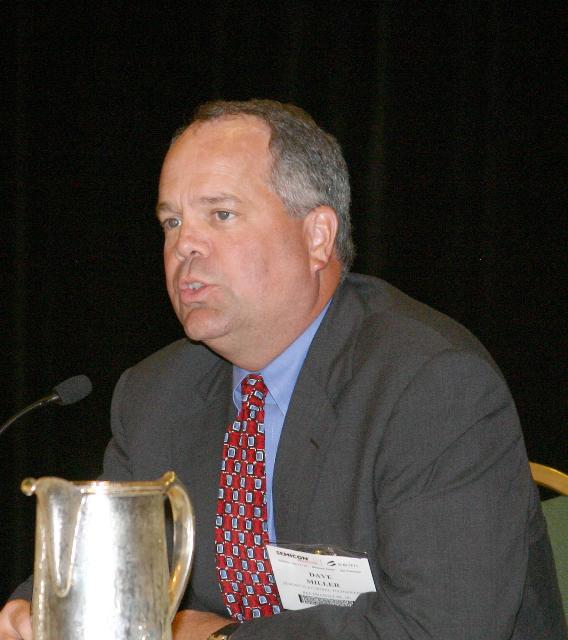 DuPont Electronic Technologies vice president & GM David B Miller said that people expect a slowdown in 2007.
As industry moves from 65nm down, challenges for material suppliers increase as all materials are highly engineered and there is nothing 'off-the-shelf,' noted Miller.
Material suppliers also need to replicate customer equipment while grams of material per product fall; so costs increase, but incentives effectively fall, stated Miller.