Cypress introduces USB 2.0 controller for mobile phones
Photo: Cypress
Thursday 29 June 2006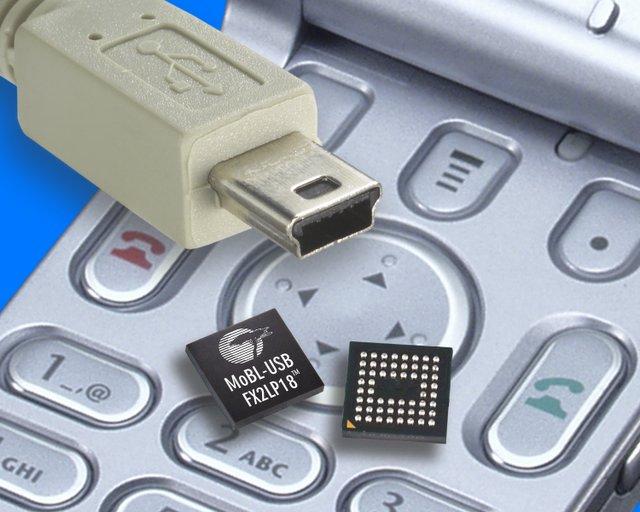 Cypress Semiconductor introduced its USB 2.0 programmable microcontroller, MoBL-USB FX2LP18, for mobile applications recently.
The adoption of such a controller will shorten music file downloads from 30-40 seconds to just 2-3 seconds, depending on mobile phone architecture, and reduce standby power consumption by about 80%, the company stressed.
The solution will be fabricated on 0.13-micron with mass production to start in August. Pricing in one million unit quantities is US$2.49 each.