MSI NX7950GX2 Nvidia GeForce 7950 GX2-based graphics card at Computex 2006
Photo: Stephen Taylor, DigiTimes.com
Thursday 8 June 2006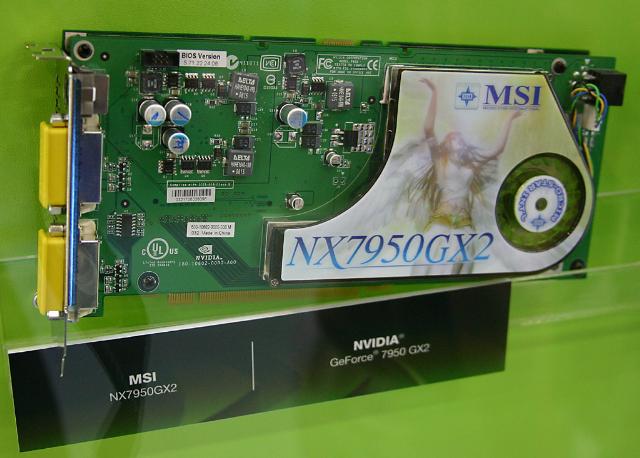 MSI showcases its NX7950GX2 Nvidia GeForce 7950 GX2-based graphics card at Computex Taipei 2006.
Besides its graphics card offerings, MSI is showing a variety of products including notebooks, mini-systems, wireless devices, servers, consumer electronics and motherboards at the annual IT tradeshow.
Computex Taipei 2006 this year runs from June 6 to June 10.