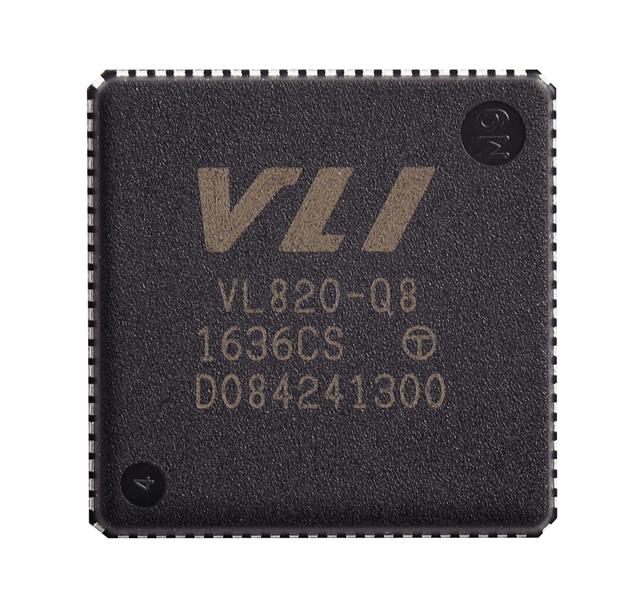 VIA Labs, has announced its VL820 USB 3.1 Gen 2 hub controller has achieved SuperSpeed USB 10Gbps certification from the USB Implementers Forum (USB-IF). The VL820 features one upstream port and four downstream ports, each capable of supporting SuperSpeed USB 10Gbps devices, while providing backward compatibility for previous generation USB devices.
The VIA Labs VL820 was designed with USB-C in mind, integrating an optionally configurable USB Billboard Device for Alternate Mode applications such as Thunderbolt 3 peripherals or DisplayPort over USB-C multi-function dongles, according to the vendor.
The VIA Labs VL820 is already seeing adoption in USB-C peripherals, docking stations, monitors, gaming devices, and other product categories, the company said. VIA Labs VL820-powered end products will be available as early as 4Q17.
The VIA Labs VL820 comes in two configurations: VL820-Q7 is the standard configuration and utilizes a simple QFN-76 9x9mm package. VL820-Q8 is optimized for USB-C in a QFN-88 10x10mm package.