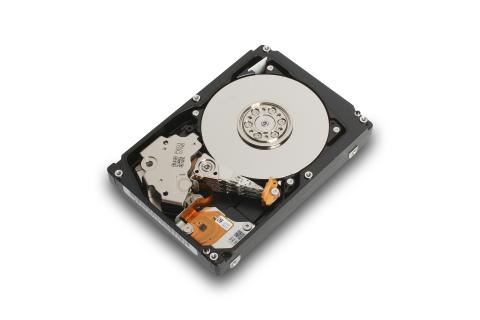 Toshiba has announced its new AL14SX series HDD, a family of 15,000rpm enterprise performance hard disk drives. Boasting a new 900GB capacity model, this new series features a 50% capacity increase and superior performance and power savings compared to Toshiba's prior AL13SX generation.
The AL14SX is available in 300GB, 600GB and 900GB capacities in a 2.5 inch, 15mm form-factor. Available models support 512 native, 4K native or emulated 512 sector length technologies for optimized compatibility with industry standard applications and operating environments. At 290 MiB/s2,3 with 4Kn/512e model and 5.6 watt power consumption rating, the AL14SX features a 19% increase in maximum sustained transfer rate and a 28.7% improvement in power efficiency (W/GB) over AL13SX, according to the vendor.
The AL14SX series features optional Sanitize Instant Erase (SIE) models and leverages Toshiba's persistent write cache technology for data integrity in sudden power-loss environments. Each model is purpose-built for tier one mission critical servers; RAID (redundant array of independent disks) storage; servers hosting databases and transaction-based applications; high-performance computing; and rack-optimized data centers, according to Toshiba.