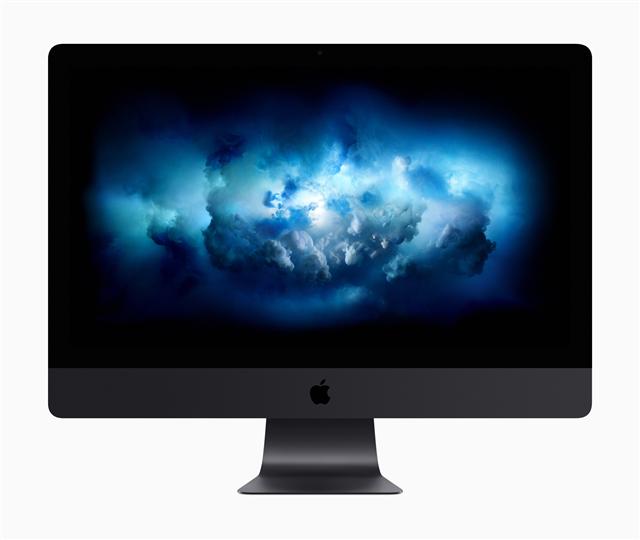 Apple has given a sneak peek of its upcoming iMac Pro, a new workstation-class product line designed for pro users. The iMac Pro, with its 27-inch Retina 5K display, up to 18-core Xeon processors and up to 22 Teraflops of graphics computation, is the most powerful Mac ever made. The iMac Pro is scheduled to ship in December starting at US$4,999.
In addition to the new iMac Pro, Apple is working on a redesigned, next-generation Mac Pro architected for pro customers who need the top-end, high-throughput system in a modular design, as well as a new high-end pro display.
Featuring next-generation Intel Xeon processors up to 18 cores, iMac Pro delivers up to 80% more cooling capacity in the same thin and seamless iMac design. The iMac Pro is also equipped with a new space gray enclosure and a 27-inch Retina 5K display with support for one billion colors.