Nvidia Jetson TX2 platform
Photo: Company
Friday 10 March 2017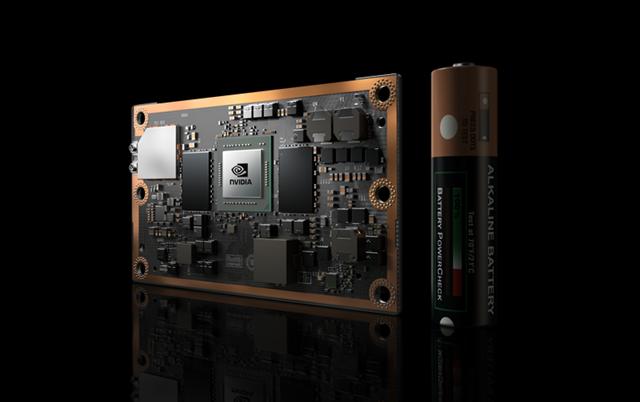 Nvidia has unveiled the Jetson TX2, a credit card-sized platform that delivers AI computing for intelligent factory robots, commercial drones and smart cameras.
The Jetson TX2 offers twice the performance of its predecessor, or it can run at more than twice the power efficiency, while drawing less than 7.5W of power, according to the vendor. This allows Jetson TX2 to run larger, deeper neural networks on edge devices.
The Jetson TX2 joins the Jetson TX1 and TK1 products for embedded computing. Jetson is an open platform that is accessible to anyone for developing advanced AI solutions from enterprise companies and startups to researchers and high school students, Nvidia said.