Computex 2010: Aiptek Pocket CinemaZ20
Photo: Company
Wednesday 2 June 2010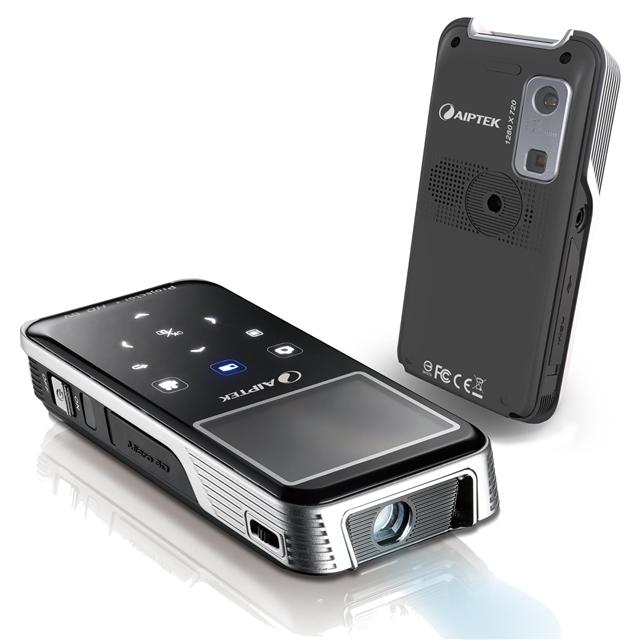 Aiptek's Pocket CinemaZ20 combines a mobile projector and HD camcorder, providing solutions for business presentations or personal entertainment.
The PocketCinema Z20 provides high definition video recording at a resolution of 720p. In addition, it allows users to capture still images at a resolution of 8-megapixels. The new RGB LED technology offers a wide range of colors in high contrast and also can throw clear images of up to 65 inches within a short distance range of two meters, the vendor said. Pictures, videos and documents can be stored on the built-in 2GB drive and memory capacity can be expanded by using a MicroSD card up to 32GB.
The PocketCinemaZ20 being showcased at Computex 2010 measures 125x62x24mm and weighs 250 grams including battery. It features touch buttons with LEDs underneath and the battery lasts 120 minutes when fully charged.