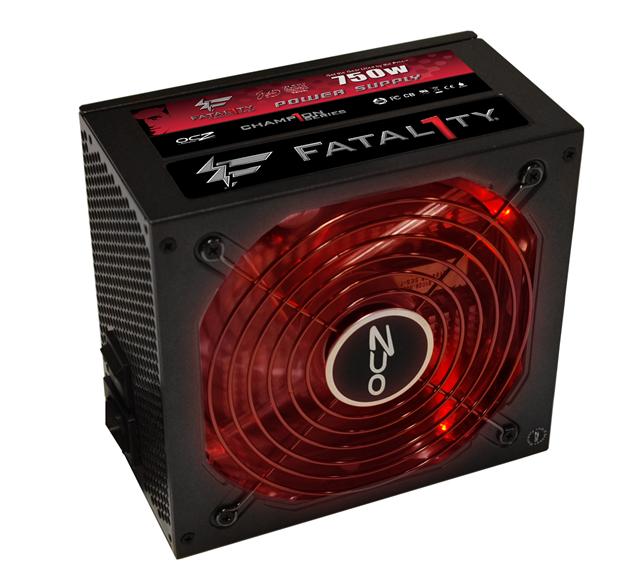 OCZ Technology has unveiled the Fatal1ty 750 Watt power supply, a high-performance PSU targeted at gamers and enthusiasts that prefer modular cabling.
The Fatal1ty series has been co-developed with Johnathan "Fatal1ty" Wendel, 12-time world champion to meet the specific needs of fellow gamers, the comoany said.
The Fatal1ty 750W features a single +12V rail for maximum and efficient power distribution, a thermally controlled 135mm double-ball bearing fan for airflow at near-silent audible noise levels, and an array of connectors for multiple power-hungry drives and video cards, according to OCZ. Offering excellent energy and cost-savings, the Fatal1ty 750W has an 80-Plus Bronze certification, converting up to a full 85% of AC to DC power at typical loads.
Additionally, Fatal1ty 750W power supplies are designed to perform even at elevated temperatures of up to 45 degree Celsius, nearly twice that of the industry standard, OCZ said.
TThe Fatal1ty 750W Series is compliant with the latest ATX12V and EPS12V specifications to accommodate a wide range of cases, the company added.