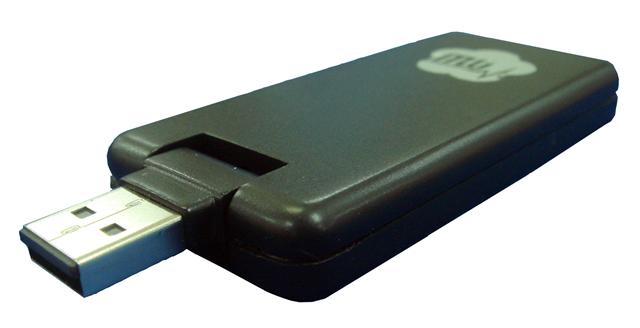 Microelectronics Technology Inc (MTI), a supplier of microwave/RF equipment, and Austriamicrosystems, a designer and manufacturer of high performance analog ICs, have announced the release of the RU-888-000 USB UHF RFID reader module and the RU-888-100 UHF RFID USB dongle.
Both the embedded module and dongle are suited for use in fixed RFID printers, handheld RFID printers, battery-powered mobile RFID printers and handheld readers, the companies said.
The dongle is complete with internal antenna and turns any USB enabled computer, notebook, netbook, PDA or mobile phone into an ISO 18000-6C/EPCglobal C1G2 RFID reader system. Uses include product authentication, asset and inventory verification, customer facing POS, mobile and portable RFID reader infrastructure solutions. The module offers the same features and performance but is designed for easy integration, the companies said.