Samsung SNE-50K e-book reader
Photo: Company
Monday 3 August 2009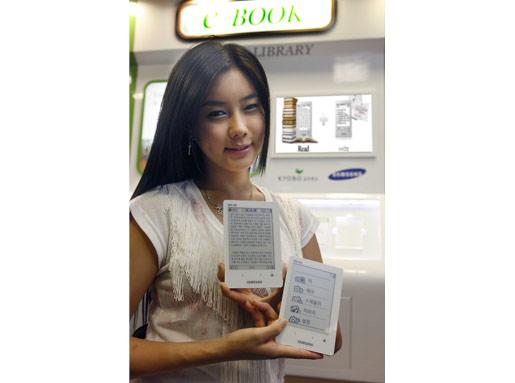 Samsung Electronics has launched its first e-book reader, the SNE-50K. The 5-inch e-book reader weighs only 200g, with low power consumption that can support up to 4,230 continuous page view.
The e-book reader can display PowerPoint, Excel, Word, PDF files, and BMP picture files, and it allows handwriting input into the device.
The product will be launched in the Korea market on August 16, 2009 for US$273.32.