Motorola announces MOTO W7 with gesture controls
Photo: Company
Wednesday 13 May 2009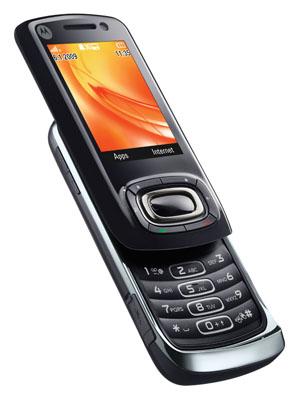 The MOTO W7 Active Edition is a motion-enabled 3G mobile device designed for those who want a "moving" phone experience, according to Motorola. MOTO W7 is equipped with an accelerometer that senses users' body motions, orientation and hand gestures to perform tasks.
It features two cameras, a 2.0 megapixel for still images and a second VGA camera to make video calls to friends and family. Its built-in step pedometer counts and records users daily walks and runs.
The MOTO W7 Active Edition will be available in two colors, Licorice and Alpine White, in the second quarter of 2009 in Asia and Latin America.