Finetech Japan 2009: Novaled ultra stable OLEDs
Photo: Company
Friday 17 April 2009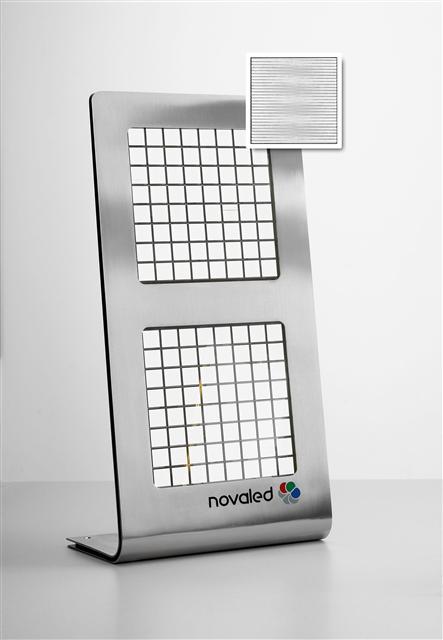 Novaled AG is showcasing a novel defect tolerant OLED structure at Finetech Japan in Tokyo from April 15-17, 2009.
Novaled's defect tolerant OLEDs maintain the appearance of a homogeneously lighted-up surface even in the case of electrical shorts, thanks to the use of its proprietary electrode design. One OLED element consists of two comb-shaped interlocked electrodes, which give a uniform light emission. If a short in one of the stripes appears, the resistance of the stripe will limit the current flow and prevent a further rise of current and temperature, which would otherwise destroy the OLED.
OLED devices based on the new Novaled structure are well suited for large area lighting or other lighting applications which require a long maintenance cycle, said Gerd Guenther, company marketing and sales VP.