Sanyo short-throw projector
Photo: Company
Thursday 9 April 2009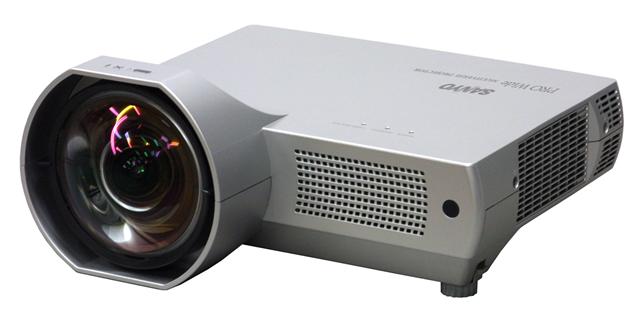 Sanyo has added a new short-throw projector, the PLC-WXE45 to its line-up of LCD projectors.
The PLC-WXE45 is outfitted with a short focal length lens that allows it to project a full 80-inch image from a distance of only 34 inches.
Key features of the new projector include full 1280x800 (16:10) resolution, 500:1 contrast ratio, 2,000 lumens brightness, networking capability, blackboard and color board modes, security features, and closed captioning.
The PLC-WXE45 is currently available with suggested retail price of US$1,795.