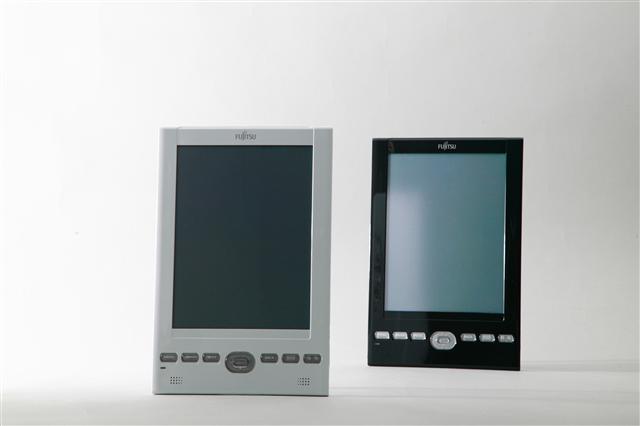 Fujitsu Frontech and Fujitsu Laboratories have announced the start of consumer sales in Japan of a color electronic paper display (EPD) mobile terminal, the FLEPia.
The FLEPia features an 8-inch display screen capable of high-definition at 768x1,014 (XGA), with up to 260,000 displayable colors, along with Bluetooth and high-speed wireless LAN.
The FLEPia is power-efficient, enabling up to 40 hours of continuous battery operation, and does not require power for continuous display, consuming power only during re-draw, Fujitsu said.
Also included as standard features are a USB mini-B connector supporting USB2.0 (480Mbps) and a SD memory card slot.
The product will be available in Japan on April 20, with price at 99,750 yen (US$1017.8).