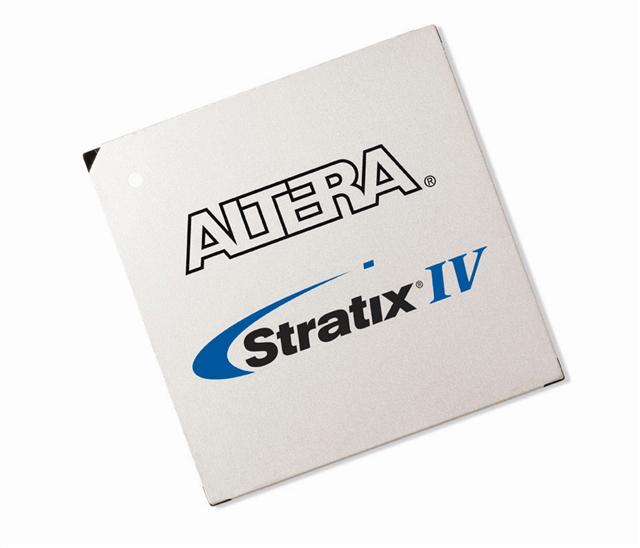 Altera has announced the availability of what it claims to be the industry's highest density transceiver FPGA, the EP4SGX530.
As the second member of the Altera Stratix IV GX FPGA family to ship, the EP4SGX530 is 60 percent larger than the largest transceiver FPGA on the market, the company said.
The device offers 530K logic elements (LEs), up to 48 transceivers operating at up to 8.5 Gbps, 20.3 Mbits of RAM and 1,040 embedded multipliers. Stratix IV GX devices target applications in the communications, broadcast, test, medical and military markets.
Stratix IV GX FPGAs incorporate up to four hard intellectual property (IP) cores for PCI Express Gen1 and Gen2 (x1, x4 and x8), and also support a wide range of protocols including Serial RapidIO, 40G/100G Ethernet, XAUI, CPRI (including 6G CPRI), CEI-6G, GPON, SFI-5.1 and Interlaken.