Lenovo ThinkPad W700ds doubel-screen mobile workstation
Photo: Company
Tuesday 6 January 2009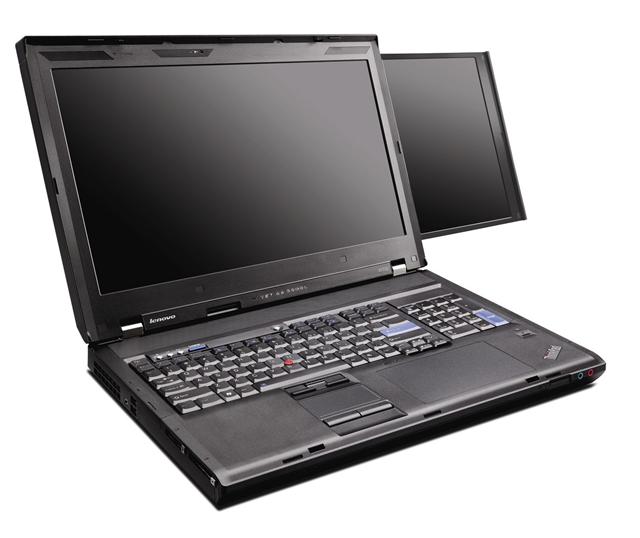 Lenovo has introduced the ThinkPad W700ds mobile workstation with two screens to accommodate users' work habits while on-the-go and to eliminate the compromise of having only one display when operating in a mobile environment.
The second screen slides out from the PC cover behind the primary screen, and it can also be adjusted to fit the user's viewing angle by up to 30 degrees.
The second screen complements the primary optional 400-nit WUXGA display, which provides up to twice the brightness of earlier ThinkPad mobile workstations. The primary screen's 72% wide color gamut enables more than 50% greater color intensity, the company said.