3M microprojector MPro 110
Photo: Company
Wednesday 31 December 2008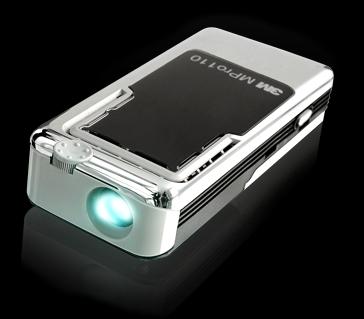 3M has introduced a new pocket-size microprojector, the MPro 110.
The MPro 110 is compatible with a selection of multimedia devices capable of offering video signal output.
The product can project up to 50-inch 4:3 aspect ratio image size, features LED backlighting, and is powered by either on-board battery or AC mains.
The MPro 110 supports resolutions of VGA, SVGA, XGA and WXGA.