Seoul Semiconductor ultra-slim LED
Photo: Company
Wednesday 26 November 2008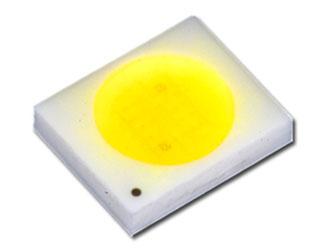 Seoul Semiconductor has released its 1.4W ultra slim Z-Power LED series, the Z1 warm white (NZ10150) and pure white (WZ10150).
NZ10150 and WZ10150 have maximum lumens of 95 and 120 respectively, with average lumens being 80 and 105 each.
The Z1 is 1.2mm in thickness, and it emits bright light much longer in high temperatures as its body is made of ceramic with high thermal conductivity and equipped with spacious radiation plate.