Pantech Matrix dual slider handset
Photo: Company
Monday 24 November 2008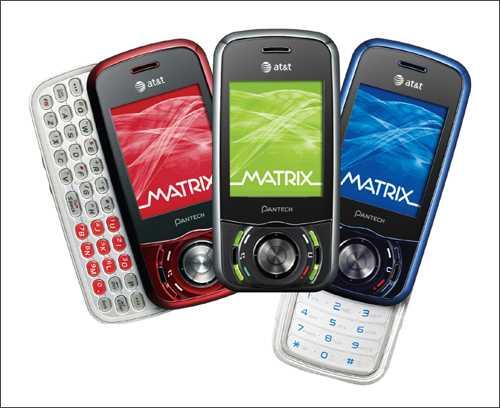 The Pantech Matrix dual slider handset features a unique sliding design which reveals a numeric keypad when opening vertically and a QWERTY keypad opened horizontally.
The handset can be used like an ordinary slider handset while talking with the convenience of a full keypad when sending a message, highlighted the company.
The Pantech Matrix is available in three colors.