Microvision's Show prototype laser projector
Photo: Company
Wednesday 2 April 2008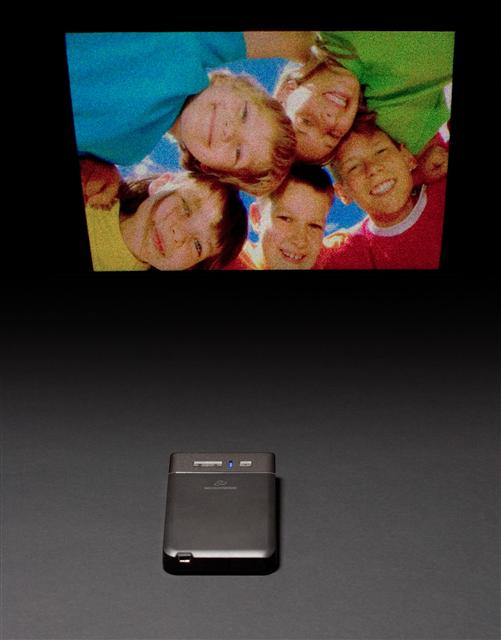 Microvision's Show is an advanced prototype of a PDA-sized, battery-powered, 'plug-and-play' pico projector.
Microvision's stand-alone pico projector prototype connects directly to laptops, mobile phones, portable media players (PMPs), digital cameras and other mobile devices to project large, high-resolution images and video onto any surface.
The projected display is always in focus and can range anywhere from 8 inches (20 cm) to 100 inches (2.5 m) in size depending upon the ambient lightning conditions.