Everlight Electronics XcelLED high-power LEDs
Photo: Everlight Electronics
Wednesday 20 February 2008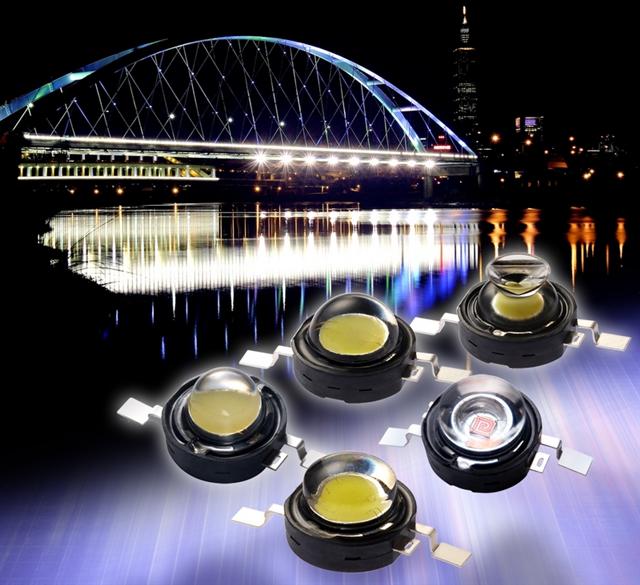 Everlight Electronics recently introduced 1- and 3-watt high-power LEDs that combine 90 lumens per watt and low thermal resistance.
Applications that benefit from EHP-AX08/P01 (1-watt) and EHP-AX08/P03 (3-watt) include backlighting (CFFL replacement in LCD TVs and screens), automotive lighting (interior and exterior signaling), as well as architectural, aerospace and emergency lighting.
Each LED in both the 1- and 3-watt family offers a choice of four lenses, eight basic colors including white as well as a star heat sink.