CES 2008: Hitachi introduces CP-A100 3LCD projector
Photo: Company
Wednesday 9 January 2008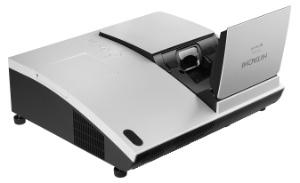 The CP-A100 offers networking capability, allowing multiple projectors to be controlled and monitored from a single location.
The CP-A100 can project a 60-inch image from 1.6 feet. This not only prevents image obstruction, but also means there are no shadows interfering with the image and no light in the presenter's face.
The CP-A100 can be placed vertically as well as horizontally, as well as inverted for ceiling mount applications, making positioning of the projector more flexible.