Production of the OLPC XO laptop kicks off at Quanta Computer's factory in Changshu, China
Photo: Company
Thursday 8 November 2007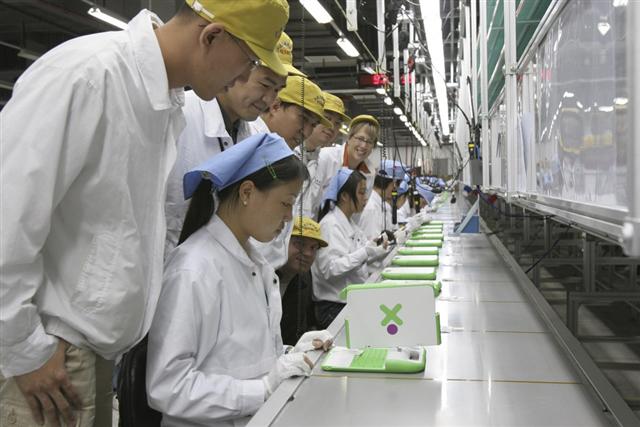 One Laptop per Child (OLPC) announced that mass production of the XO laptop computer began on November 6 at Quanta Computer's manufacturing facility in Changshu, China.
Taiwan-based Quanta Computer has recently doubled its manufacturing capacity, in part to prepare for the production of the XO laptop from OLPC.
XO laptop unit volumes will ramp up over time, leveraging the newly available capacity in the Changshu plant.