Thermaltake V1R RAM cooler
Photo: Company
Friday 2 November 2007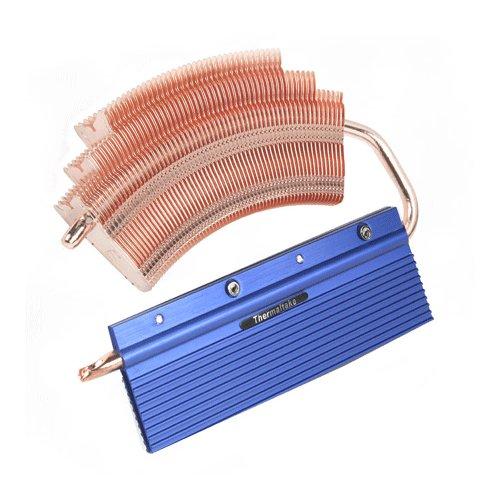 Thermaltake Technologies recently introduced its V1R RAM cooler.
The V1R RAM cooler features V-shaped copper fins combined with a copper heatpipe to achieve maximum heat transfer from the memory module, according to the company.
The cooler also has a patented heatpipe thermal module, aluminum extruded heat spreader that increases the heat dissipation surface and an adjustable heatpipe thermal module to avoid structural interference for maximized mechanical fitting compatibility.