The D-Link DES-1228P smart switch
Photo: Company
Thursday 19 April 2007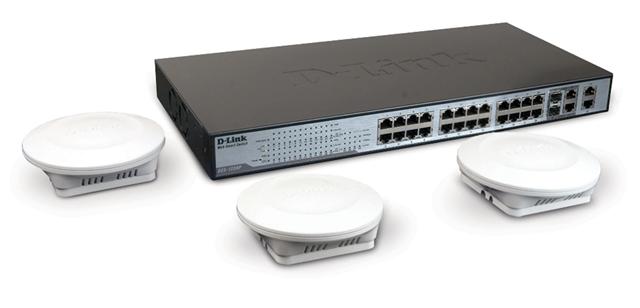 D-Link recently introduced its DES-1228P, a high-performance, all-purpose 24-Port, 10/100 smart switch with Power PoE and a web-based graphical user interface (GUI).
The 4-gigabit DES-1228P, designed for businesses with up to 200 employees, features centralized AP management for easy deployment, configuration, replacement and monitoring of multiple APs through a built-in browser-based management interface.
The D-Link DES-1228P Web Smart Switch is available now for the manufacturer's suggested retail price of US$529.99.