Thermaltake Max4 eSATA and USB enclosure
Photo: Company
Friday 16 February 2007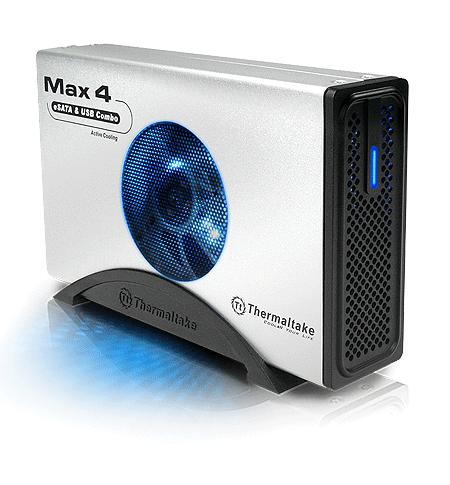 Thermaltake Technology has introduced its latest addition to the Max4 series of external HDD enclosures - the 3.5-inch Max4 with eSATA and USB 2.0 interfaces.
The eSATA (external Serial ATA) technology allows data transfer offers speeds up to five times faster than existing external storage enclosures such as USB 2.0 and/or 1394a, says Thermaltake.
The Max4 allows both enterprise and home users to conveniently backup important files, songs, videos or pictures, the company adds.