POPO second-generation robotic fish
Photo: Vyacheslav Sobolev, DigiTimes.com
Monday 12 February 2007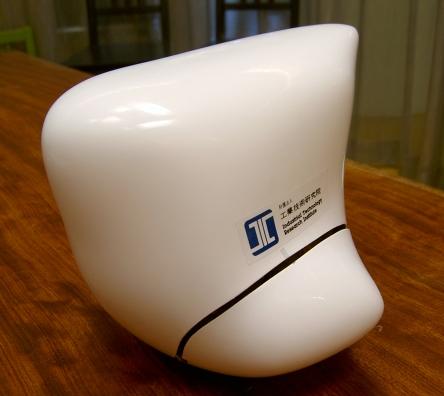 POPO - the second-generation prototype developed by ITRI's Creativity Laboratory under the Aqua project.
Compared to the first prototype, which was not designed for a long swim, the second generation, called POPO, can swim much longer.
In this project, the laboratory develops a robotic fish, or technically speaking, an artificial intelligence (AI) system that has the ability to swim and avoid collisions with stationary and moving objects under water.