SanDisk boosts Sansa MP3 player capacity to 8GB
Photo: SanDisk
Wednesday 23 August 2006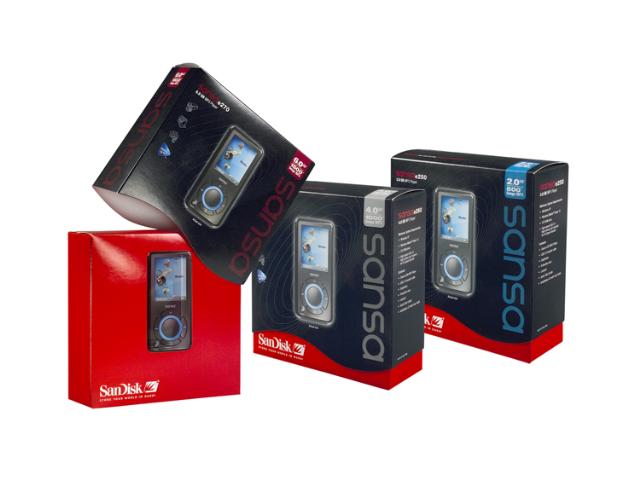 SanDisk released the latest version of its Sansa MP3 player, the e280, on August 21, claiming that it has the largest memory capacity of any MP3 player at 8GB.
The company highlighted that the e280 features a microSD expansion slot that allows expansion to 10GB of music (2,500 songs).
The suggested retail price for the e280 is US$249.99.