4444 news items tagged Wireless networking
Credo Semiconductor, a developer of serializer-deserializer (SerDes) circuits, technology and IP cores, and Foxconn Interconnect Technology, a supplier of interconnect solutions,...

The number of Asia-Pacific IoT developers using the ARM mbed platform has grown significantly to exceed one-third of the platform's global developer community of 250,000, prompting...

Active/passive optical filter maker Apogee Optocom expects its revenues to expand 20% on year in 2017 as its order visibility has extended to the second half of the year.

While the industry standards for the two types of low-power wide area network (LPWAN) technologies, NB-IoT (Narrow Band-Internet of Things) and LTE-M (LTE-MTC), were released along...

China will apply 5G mobile technologies in the construction of key infrastructures needed to fully digitalize its economy and society, ushering in a new era for the nation's development...

Networking device maker Sercomm expects its shipments to gain momentum in the second half of 2017 after some shipments were delayed due to shortages of some key components, according...

Sales of VMware's NSX network virtualization solutions have been growing robustly since 2016 and the fast expansion of the virtualization platform products has helped push sales of...

Browave, which supplies active and passive devices, modules and sub-systems used in fiber-optic communication, expects its sales momentum to continue in 2017 thanks to the establishment...

Spreadtrum Communications has assigned hundreds of staff to accelerate R&D of 5G chips, according to company ATP VP Yi Kang.

Alpha Networks has reported consolidated revenues of NT$1.673 billion (US$55.52 million) for May 2017, representing a 9.26% increase on month and 20.12% drop on year.

Networking device maker Gemtek Technology has reported consolidated revenues of NT$1.188 billion (US$39.46 million) for May, up 5.24% on month but down 10.65% on year.

D-Link has reported consolidated revenues of NT$1.579 billion (US$52.47 million) for May 2017, representing a 11.32% increase on month and 13.89% drop on year.

Accton Technology has reported consolidated revenues of NT$2.968 billion (US$98.62 million) for May 2017, representing a 4.67% increase on month and 16.67% increase on year.

StarVR, a joint venture between by Acer and Sweden-based game developer Starbreeze, has tied up with ZeroLight, a UK-based car visualization interactive solution developer, to develop...

Networking/communication device maker Sercomm on June 6 announced that it has set up a subsidiary in Moscow, Russia, to enhance business relations with local telecom carriers, according...

China-based Huawei reportedly plans to set up R&D centers in China and the US for development of VR/AR/MR related products and applications, according to industry sources.

The production value of Taiwan's communication industry, which includes handset products and overseas shipments of communication parts and components, is expected to reach NT$2.96...

Qualcomm has announced at the ongoing Computex 2017 its Mesh Networking Platform, a unique combination of technologies upon which original equipment manufacturers (OEM) and broadband...

A number of Taiwan-based networking device makers saw their operating and gross margins improve in the first quarter of 2017, buoyed by individual companies' efforts to improve product...

MediaTek has introduced what it calls the world's first 4x4 802.11n and Bluetooth 5.0 system-on-chip featuring a dedicated Wi-Fi network accelerator. The MediaTek MT7622 was created...

As consumer devices continue to evolve in capabilities and performance, the demand for data is accelerating exponentially. In less than a generation video has gone from broadcast...

Leading handset makers are scrambling to add all kinds of fancy functions to their phones for the purpose of boosting sales. The ever growing screen size is one example. However,...

Electromagnetic interference is a primary cause for a device's failure to communicate. When high data rate differential graphics signals are transferred through a connector, the contacts...

With all the overcooked buzz about mobility, IoT and other consumer-oriented market speak, it is easy to forget the less sexy, but far more profitable and strategically important...

Asustor Inc., a leading innovator and provider of network storage solutions, has unveiled its new home and business series NAS models at Computex 2017. Included among these are the...
Related photos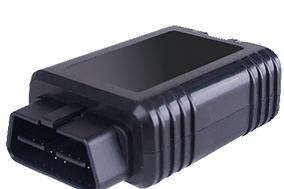 Antzer RIFA vehicle tracker
Photo: Company, Tuesday 19 December 2017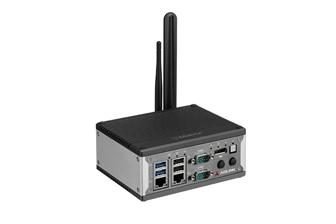 Adlink MXE-210
Photo: Company, Monday 18 December 2017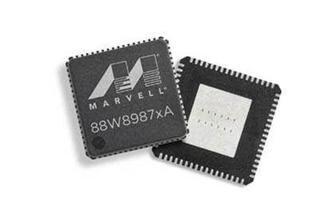 Marvell 88W8987xA
Photo: Company, Thursday 3 August 2017
Related news around the web