162 news items tagged Wi-Fi
Taiwan-based notebook vendor Asustek has achieved a strong performance in the tablet PC market, but may not be able to achieve its shipment goal of 20 million notebooks and netbooks...

MediaTek has rolled out a new 4-in-1 SoC solution designed for smartphones, tablet PCs and portable electronics devices. Dubbed MT6620, the solution integrates 802.11n Wi-Fi, Bluetooth...

Taiwan-based EMS provider Chicony Electronics on June 28 held a groundbreaking ceremony for its production base in Chongqing City, western China, with production in the first phase...

TAIPEI, Taiwan - Jun. 1, 2011 - Qualcomm Atheros Inc., the networking and connectivity subsidiary of Qualcomm Incorporated (NASDAQ: QCOM),...

Qualcomm Atheros, the networking and connectivity subsidiary of Qualcomm Incorporated, will be showcasing a variety of next-generation wireless chipset technologies this week at the...

Late last year the Wi-Fi Alliance introduced the Wi-Fi Direct peer-to-peer specification that allows Wi-Fi devices to talk to each other without the need for wireless access points...

DSC makers, including Ability Enterprise and Altek, are expected to launch DSC models with integrated Wi-Fi capability in the second half of 2011. Some new models will also support...

Taiwan carrier Far Eastone Telecommunications (FET) will help China Mobile establish a TD-SCDMA+Wi-Fi wireless network in Chengdu, western China, to provide public services for tourism,...

Seiko Epson has launched five Wi-Fi-connected projectors for business and interactive teaching use in the Taiwan market. It aims to ship 3,200 units worldwide for a 35% share of the...

Samsung Electronics, on March 23, announced two new sizes for its Galaxy Tab tablet PCs – an 8.9-inch model and a 10.1-inch model – and since Samsung has strong advantages...

It had been widely known that Ralink Technology was thinking to sell off its company before March 17's announcement of a MediaTek-Ralink merger. But it still comes as a surprise to...

Several years ago there was a widely accepted expectation that application mobile processors would be fully integrated with baseband processors on a single chip. However, today we...

China Telecom, the only CDMA 2000 mobile telecom carrier in China, will expand its Wi-Fi network around China by adding at least one million hotspots and plans to invest CNY100 billion...

Taiwan-based motherboard maker Elitegroup Computer System (ECS) is set to showcase its latest 10.1-inch Windows 7- and Android-based tablet PCs at CeBIT 2011, which will be hosted...

China Mobile, in order to ease data traffic, will expand its network of Wi-Fi hot spots to one million around China in three years and calls for makers to offer terminal devices with...

Apple's Wi-Fi only iPad has recently been seeing strong sales in Taiwan mainly thanks to Taiwan's year-end banquet culture, which see companies purchasing gifts to be won by employees...

Chunghwa Telecom (CHT) and Far EasTone Telecommunications (FET) expect the rapid increase in smartphones and tablet PCs to put more burden on their mobile Internet-access capacities...

Lenovo will showcase four new IdeaCentre all-in-one PCs, targeting the home-use market, at CES 2011.

Ralink Technology will demonstrate its latest wireless technologies, connectivity devices and applications at the 2011 Consumer Electronics Show (CES).

President Chain Store, the Taiwan operator of the 7-Eleven retail chain, has launched Wi-Fi services under its own brand 7WiFi around Taiwan, according to the company.

Apple is expected to release three versions of iPad 2, supporting either or a combination of Wi-Fi, UMTS and CDMA, for 2011 with mass production to start as early as the later half...

Mobile communications technology is a constantly evolving field. Rather than always trying to keep up with the latest developments, sometimes taking a different strategic tack will...

Mobile telecom carrier Far EasTone Telecommunications (FET) plans to complete a Wi-Fi network of 25,000 hot spots around Taiwan in 2011 mainly for promoting 3G business, according...

Chunghwa Telecom (CHT) on December 7 announced it will set up Wi-Fi hot spots at each of about 4,700 7-Eleven convenience stores run by President Chain Store around Taiwan.

Ralink Technology has announced its entry into the mobile Wi-Fi market with the introduction of the RT8180 for cellular phones and the RT3180 and RT3680 for portable consumer electronics...
Related photos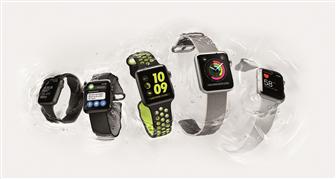 Apple Watch Series 2 smartwatches
Photo: Company, Thursday 8 September 2016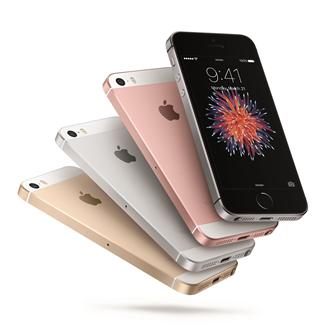 Apple iPhone SE smartphone
Photo: Company, Wednesday 23 March 2016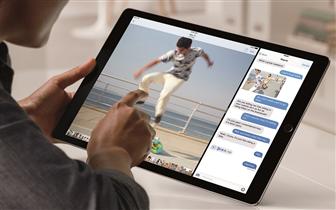 Apple iPad Pro tablet
Photo: Company, Monday 14 September 2015
Related news around the web