Spansion has entered into a foundry services agreement with Texas Instruments (TI), which recently acquired two wafer fabs and equipment from the NOR flash maker's former subsidiary...

The analog power conversion IC segment dominates the power management market; it accounts for about 30 billion units and US$11 billion revenues with a forecast average growth rate...

The annual unit growth rate for portable devices is estimated at more than 12%, from about two billion in 2008 to over 3.4 billion devices in 2013. These devices have an increasing...

The market for electro-static discharge (ESD) and electromagnetic interference (EMI) protection devices is nearly invisible. However, it is a large (US$6 billion and 16+ billion unit...

United Microelectronics Corporation (UMC) has announced that it is looking to further increase its production capacity with the purchase of numerous 12-inch CMOS chip manufacturing...

Texas Instruments (TI) has acquired two wafer fabs and manufacturing equipment located in Aizu-Wakamatsu, Japan, from Spansion Japan for an undisclosed sum, according to the company...

Delta Electronics is cooperating with Texas Instruments (TI) to tap into the movie projector market in China as the government is promoting a program to set up movie theaters in rural...

Spansion Japan reportedly will sell its 12-inch NOR flash memory facility, which now has total capacity of 30,000 wafers a month, raising speculation that supply in the global NOR...

Texas Instruments (TI), the largest analog IC vendor, is an undisputed market share and trend-setter in power management. The company broadly covers all power IC market segments,...

Digital camera and lens kit maker Asia Optical has reported unaudited consolidated revenues of NT$1.77 billion (US$56.3 million) for April, slipping by 2.5% on month but rising by...

The development of CF LCoS (color-filter liquid crystal on silicon) pico projectors will reduce the typical dimension from 4.6cc (cubic centimeters) currently to 3cc and hike power...

The market for IC components has returned to levels of 2008, and supply is expected to remain tight through the end of 2010, according to Wen-Tsung Cheng, chairman of IC distributor...

Competition for 8-bit MCU products is expected to intensify as Texas Instruments (TI) has launched a series of low-priced 16-bit MCUs into the segment, according to industry sources...

DALLAS, March 2 /PRNewswire-FirstCall/ -- Committed to solving the growing performance and efficiency challenges of the 8-bit market, Texas Instruments Incorporated (TI) (NYSE: TXN)...

Taiwan-based Opus Microsystems is in talks with Sony for cooperation. Sony plans to design in-house pico-projector modules for use in digital still cameras (DSCs) using Opus' scanning...

Asia Optical has cooperated with US-based Texas Instruments (TI) to develop digital cameras equipped with built-in pico projectors based on TI's DLP technology. Products will be launched...

Network equipment maker Netronix is currently cooperating with Texas Instruments (TI) to develop e-book readers on the Android platform and expects shipments to top one million units...

Texas Instruments (TI) has announced the opening of its manufacturing facility in Richardson, Texas. The chipmaker said it expects to begin moving equipment into the facility in Oc...

Although Taiwan-based MediaTek has enjoyed booming sales of ICs used in handsets, ICs used in mobile communications base stations have a significantly better global business prospect...

Most handset chipset solution providers around the globe are experiencing a new wave of short lead-time orders as branded handset players anticipate a 30% sequential growth in the...

Texas Instruments Inc. (TI), Qualcomm , Sony, and Samsung Electronics are the leading component suppliers for Palm's new Pre, providing the key semiconductor and display technologies...

Palm's new Pre smartphone holds strong potential for robust sales growth, and may have a major influence on other platforms as well as the technology supply chain, according to iSu...

Taiwan-based passive component maker Holy Stone has reported that it has sold its distribution rights and related equipment for certain Texas Instruments (TI) products to Singapore-based...

The accumulated 10% revenue growth during the first three quarters of 2008 was wiped out by a 23.3% decline during the last three months of the year, causing annual growth for wireless...

The chip market will amount to just over US$200 billion in 2009, the size of the market nine years ago, according to Databeans.
Related photos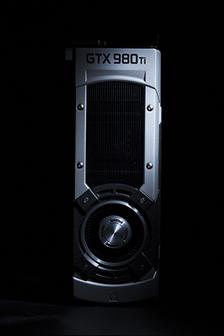 Nvidia GeForce GTX 980 Ti graphics card
Photo: Company, Tuesday 2 June 2015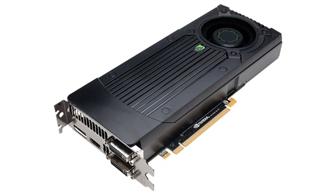 Nvidia GeForce GTX 660 Ti graphics card
Photo: Company, Friday 17 August 2012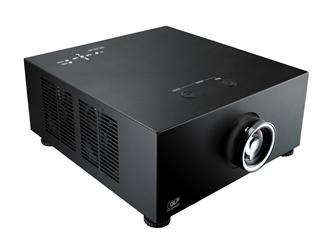 Vivitek D8300 full HD home theater projector
Photo: company, Wednesday 29 September 2010
Related news around the web